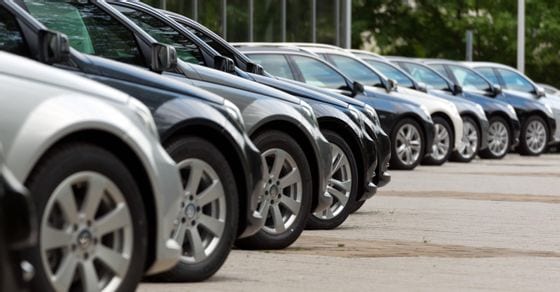 Discover Your Next Vehicle Among our Used Cars for Sale at Stratford Nissan
Those scouring the market's used vehicles for sale can facilitate their search immeasurably with a visit to our Stratford Nissan dealership. Not only are we the go-to source for all things Nissan in and around Stratford, Ontario, we also boast a fleet of used SUVs that's got something for everyone. Contact us today to get acquainted with our varied used inventory and find your ideal on-road companion. A member of our world-class sales team will gladly assist you.
First and foremost, before you start looking, we recommend refining your search by determining what you can afford, what you require of your used vehicle, and the kind of features you'd like to find therein. In any case, tantalizing options abound, as our lineup of used Nissan SUVs is as versatile as it is easy on the eyes. Whether you value a smooth ride or optimal storage capability, the Nissan stable covers all the proverbial bases, with reliable hardware, practical cabins and comprehensive tech and safety suites.
If safety is a top priority - and understandably so - you'll be happy to hear Nissan's Safety Shield 360 package can be found throughout its lineup. In other words, whether you leave our lot at the wheel of a Nissan Kicks, Qashqai, Rogue, or Murano, you'll rest easy knowing your used SUV can do it all. And if you'd like to work from a diverse, expansive motor pool in your quest for a used vehicle, rest assured, our fleet comprises a variety of brands and models. In short, whatever your pleasure, Stratford Nissan's probably got it.
As far as finances are concerned, our selection of used vehicles allows customers old and new the opportunity to enjoy all the modern perks of a late-model car without breaking the bank. Whatever your budget, our dealership will provide you with both the used vehicle and financing options that best suit your needs. If you'd like to purchase one of the used SUVs for sale on our lot, get in touch with our finance department today to get the ball rolling.