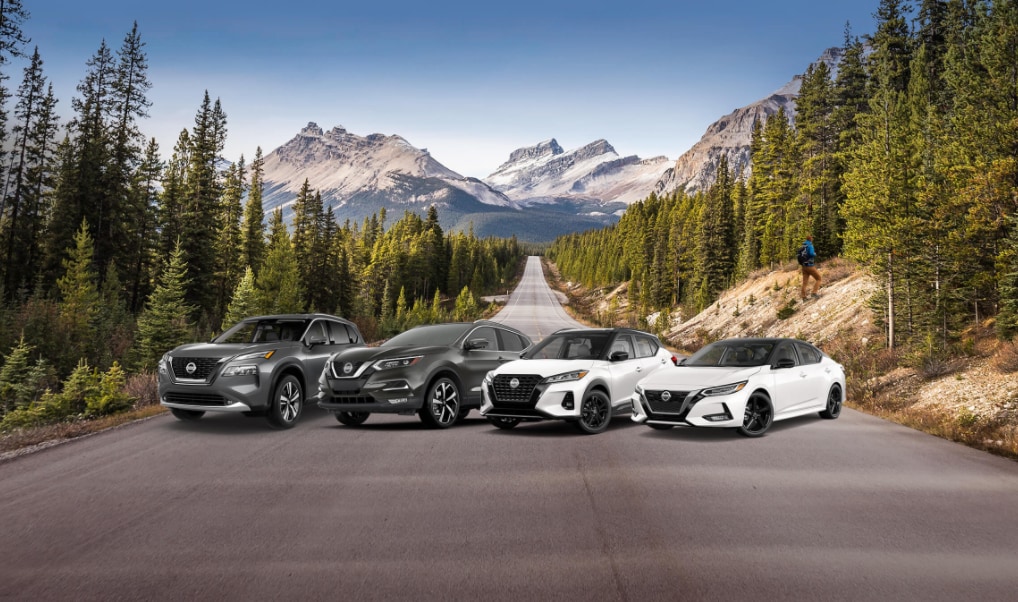 Find Your New Nissan SUV with a Visit to our Stratford Nissan Dealership
In the market for a Nissan SUV? There's no better place to look than Stratford Nissan. Whether you prioritize practicality, modernity, or reliable performance, our varied new inventory has something for every motorist on the proverbial spectrum. If you're based in or around Stratford, Ontario or any of the nearby communities of Woodstock, St. Thomas, London, Guelph, Finch, or Kitchener, contact us today and we'll make your quest for a new SUV a stress-free affair.
But first, before you pay us a visit, we suggest asking yourself a few key questions that will narrow down your search considerably. Once you've determined what you can afford, you'll need a clear picture of what you want out of your next vehicle. If you covet ample storage and seating space, a comprehensive tech and safety suite, a stunning exterior that you can personalize, or all of the above, look no further than our lineup of new SUVs. With a stable including beloved fixtures like the Nissan Murano, Kicks, Rogue, and Qashqai, our dealership offers the best in Japanese automation at an affordable price point. Not only do these SUVs boast a striking, modern design, they're also equipped with all the interior comforts and amenities today's motorists have come to expect, from Bluetooth and Apple CarPlay connectivity to a Safety Shield 360 driver-assist package.
Rest assured, these comprehensive suites don't come at a premium, as Nissan's lineup of cars and SUVs are priced to suit most any budget. Indeed, our competitive prices give our customers the added leeway to splurge on personalized upgrades if they so choose, and their wallets won't take a big hit post-purchase thanks to our new SUVs' first-rate fuel economy. Whatever your budget, we at Stratford Nissan won't just put you at the wheel of a new car, we'll also find you a financing plan that will allow you to enjoy your Nissan to the fullest without putting a major dent in your savings. If you'd like to make a new Nissan SUV yours, get in touch with our dealership's finance centre today. We'll be happy to facilitate the process.